Digital Council Event a Success
https://smithgroupinc.com/wp-content/uploads/2015/05/DigitalIcon.png
75
75
emily
https://secure.gravatar.com/avatar/9646db3ffcd5074276da05617b4ff791?s=96&d=mm&r=g
Digital Council Event a Success
SGI hosted a MFEA event for the annual Digital Council June 3rd-4th in Atlanta.  Digital fund leaders from more than 35 firms came together to discuss the challenges and opportunities they face in everything from Website user experience to data driven marketing. Marketing Automation, FA Lead Scoring and Listening Strategies were other hot topics. The Digital Council event is an semi annual event that provides informative and interactive forum specifically for fund executives involved in strategic planning, execution, and all things digital.
Access the event summary recap and presentations at mfeaconnect.com >>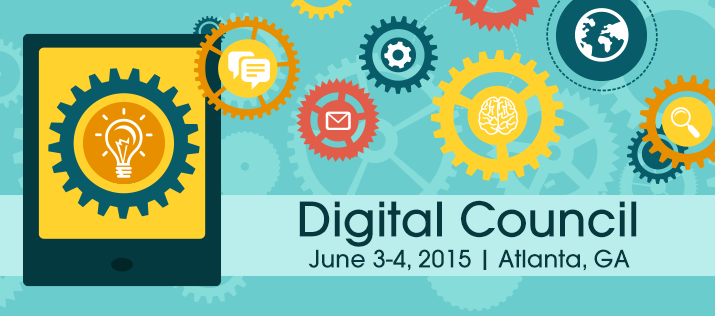 The Event for Digital Marketing Innovation in the Asset Management Industry
This is the only event specifically designed for digital strategists, managers and teams in the asset management industry. Strategies, successes and lessons learned were examined via expert presentations and best practices at this one-of-a-kind forum.
The 2015 Conference
The agenda was packed full of interesting speakers. Join us for Keynote sessions, interactive roundtables, panel discussions, breakout sessions and key networking events that will connect you and inspire you to forge ahead in the digital future.
Agenda highlights included: 
Data Driven Marketing
The Reality of Marketing Automation
FA Lead Scoring
Invesco Case Study: Delivering a Unified Web Client Experience
Listening Throughout the Customer Life Cycle
The New Digital Presence: Getting Your Constituents Engaged
Executive Roundtable
Data Driven Marketing, Automation and Lead Scoring • Discussions on the latest trends in data driven marketing will touch on data sourcing, analytics, and decision making.  Learn how to transform your organization to one where digital is the hub and marketing works together with your owned, earned and paid experiences. Lead Generation and Lead Nurturing is extremely important to help Sales achieve their goals. Listen to best practices on scoring interactions to invoke automated campaigns that drive your business.
Site Design, Listening to the Customer and Aligning your Business • Online experiences are ever changing and becoming increasingly more mobile friendly. See how one firm is establishing their online presence for the future and optimizing for multiple devices. Hear from the experts on best practices around active listening, social engagement and enhancing your brand. Digital is increasingly playing a key role in engagement with your target customers. Hear relevant experiences on how companies are benefiting from the right engagement with the right customers. Understand how others are aligning their business to structure groups and workflows to build engagement across their corporate divisions.
Interested in attending a similar event in the future?