Put Your Company on the Right Track!
One event…four ways to connect with your best prospects. The framework for AMiX™ 2014 focuses on four key content tracks where innovation and new technologies intersect to advance the way asset management organizations are doing business.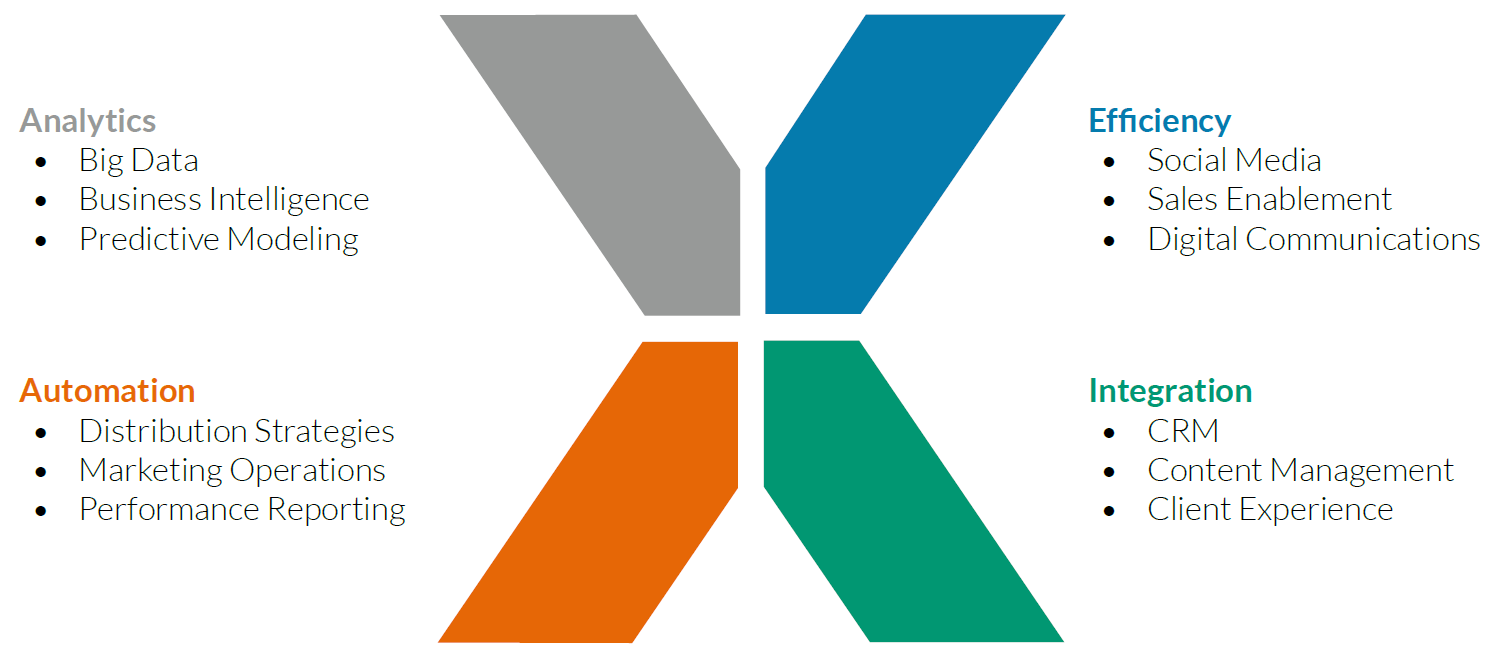 These four content tracks will facilitate dialogue around the latest technology trends and tools from both inside and outside the financial services industry, explore best practices across these focus areas, and enable discussions that can expedite implementation of solutions.
AMiX™ 2014 will assemble high-profile speakers and subject matter experts to present dynamic presentations and lead interactive breakout sessions on a wide range of topics specific to critical business functions. Topics will address issues and provide best practices to the challenges firms face today, including:
Building a scalable content management system
Mobile solutions that will change the way you do business
How data can transform your distribution strategy
Implementing a digital platform to better serve your clients
Optimizing your CRM solution
Advancing your marketing efforts through social media
Aligning and adapting content: the right audiences, the right avenues
Sales enablement through segmentation