Webinar: How are Firms Defining Data Success?
December 13 • 1:00 PM ET
• The investment in data, people and technology has reached noticeable levels. Learn what defines success across the industry.
• ROI – what and how are your peers measuring and messaging throughout their organizations?
• Is there a place for the "intangible" impacts in your scorecard? What are they and how are they best packaged?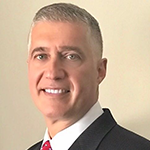 Moderator:
Dan Faller, Experienced Asset Management Sales & Data Professional
In addition to admission to our inaugural webinar, all individuals are eligible to attend one webinar at no cost. If you have already redeemed this offer, you will need to secure your DI ConnectSM subscription before being approved for this webinar.