Webinar:
Key Trends and Opportunities in Data-Driven Distribution
Key Topics of Discussion:
• Advanced Opportunity assessment – how data integrations are driving action and planning
• Current territory design/optimization/compensation approaches
• Intermediary behavior changes and their implications for BI/Sales Intelligence teams
To secure your spot at the table, be sure to complete your DataInnovatorsSM subscription.
Want to invite a colleague? Just share the registration link. First-time attendees can register free of charge or subscription.
PRESENTERS
Ben Doob, Managing Principal – Strategic Insight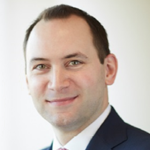 Ben is a Managing Principal and member of the Executive team at Strategic Insight, a leading provider of proprietary data, business intelligence, research and marketing services to the global asset management community. He has extensive experience delivering distribution intelligence and advice on intermediary-sold investments to senior executives at a wide range of asset management firms.
Stephen Edwards, US Retail Distribution Business Manager — AMG Funds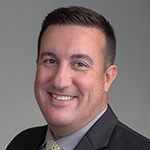 Stephen leads the Sales & Distribution Intelligence efforts and all Sales Operational aspects of US retail distribution at AMG Funds. Stephen works with Sales Leadership to create and regularly present reporting packages and analysis of firm flows, product flows and business line flows to support the overall sales strategy. Over the 18 years with AMG Funds Stephen has held numerous roles in trading, operations and product management.